Multiseven
Just like all of you collectors out there, usually on the net I have my unique ID and the name is Multi_seven. Thats why this blog is also using the name. My real name is Edward, an Indonesian, and right now I'm working as a Senior Art Director at a local Advertising Agency.
Etc.
Etc (et cetera) literally means "and the other things", is the concept I want to go with my blog. So it's topic can be everything as long as it fulfill my random curiosity of figurines like I stated earlier in my
first post
in this blog.
---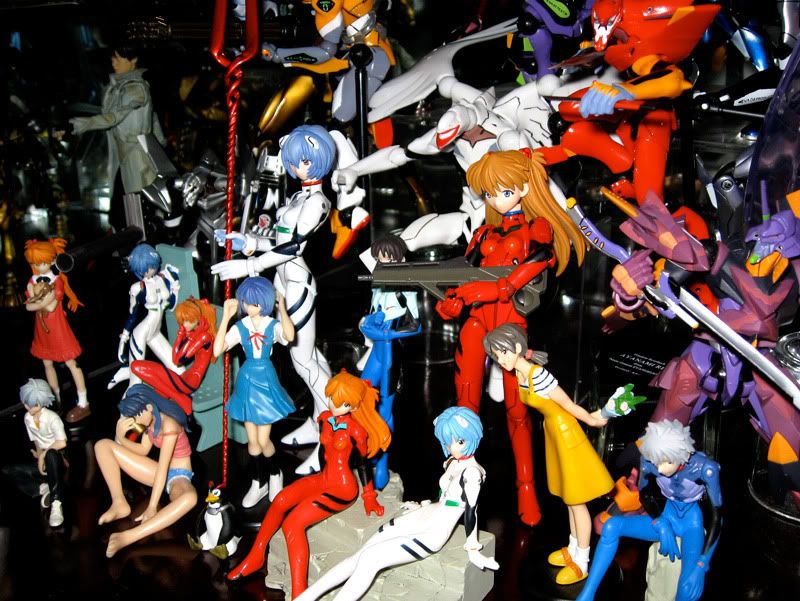 Mostly my post on this blog is about the news of the figures. However, I sometimes also like to write some random stuffs that i want to share with you guys.
Originally, I created this blog to gives me more freedom doing my own figure reviews. Well, I'm still not doing it now, but was planning on it later, after all the preparation setup on my new house is completed.
However, a good review isn't just about the story telling, but sometimes is also about how good are you handling the photography, right? So, with the delay on doing a review, I should give some more time polishing my photography skill. Hope the first review will do good :)
---
I'm very welcome for link exchange, as long it is limited to websites (blog, forum)
focusing on Japanese culture, anime/manga, or figure collecting
.
If you want to do a link exchange, you can leave a comment here and don't forget to input also your blog address. Right after it, I'll add your blog link into my blog.
If you already have a Banner and do want me to attach it at my blog, you can also include it together in your comment. I would prefer the Banner around
170px in Width
. In exchange, I've also prepared a banner. Feel free to use the banner. If there is a dimension that you want that is not listed here, feel free to request it from me. I'd love to prepare it for you :)
170 x 50
165 x 75
260 x 40
200 x 60
Thank you!