Cup no Fuchiko
is a set of capsule toy developed in July 2012 by
Kitan Club
in collaboration with manga artist
Katsuki Tanaka
. He is known for his manga, "Ossu! Tonko-chan" and "BAKA DRILL".
The cuteness of Cup no Fuchiko or "office lady on the side of a cup" is manifested better when she is placed on a cup. Just attach her to the rim (or fuchi in Japanese) of cups or glasses. There's no strap or magnet.
In total, there are 7 variety of this figure includes 1 secret figure. And because of its unique design, Cup no Fuchiko has sold over 3 million items and was a big hit in Japan.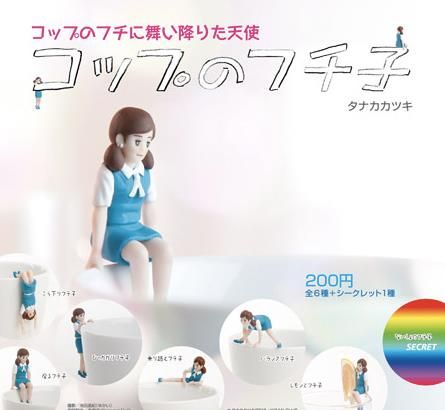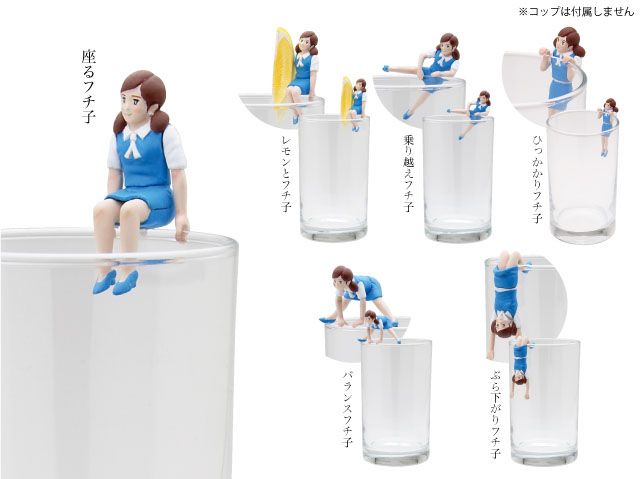 Looks like she is having fun hanging on the rim of the glass.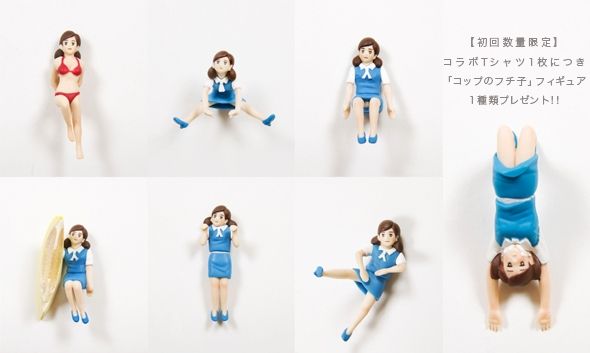 The red bikini version is the secret figure